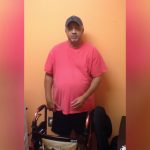 Tim was diagnosed  with Multiple Sclerosis almost a decade ago.  After six sessions on the Magnesphere over the couse of 17 days he feels much better; his stiffness has decreased and his mobility is better.  We expect to see his conditions continue to improve as he continues his magnetic resonance therapy with the Magnesphere.
[youtube]https://youtu.be/JRGTeTEJabQ[/youtube]
Results not Typical. This testimonial is based on the experience of a one person and you may not have similar results. The average person will experience an enhanced feeling of relaxation.
0 comments on "
Tim finds relief from Multiple Sclerosis
"