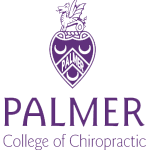 Dr. Marcus Jones is a Palmer graduate who served as a chiropractor for over 30 years before moving into becoming the acting chairman of a Department of Chiropractic Protocol.
Unfortunately, Dr. Jones was forced to leave the life he loved due to injuries from a head-on collision. To make matters worse, years later, he suffered additional injuries on top of a concussion due to a bicycle accident.
Dr. Jones underwent over 30 surgeries, suffered insomnia, headaches, and joint pain that affected his quality of life for years. He felt like he had nowhere to turn, but then he discovered the Magnesphere.
After seeing advertisements for the Magnesphere, Dr. Jones stumbled upon video testimonials and then contacted Magneceutical Health. He and his girlfriend made the trip to Clearwater to use the Magnesphere, quite possibly the last resort to his chronic pain, and for the first time in his life, he felt no pain.
For the first time in years, he could cast a fishing pole without yelling out in pain. He had renewed hope and vigor that he had not felt in years! He did not hesitate – he bought his own system so he can continue feeling great.
Read more of his story in his own words in the letter below:
0 comments on "
Dr. Marcus Jones is Living Better With Pain – Years After Multiple Accidents
"