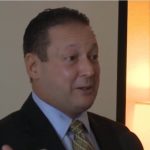 Dr. Serge Lanoue put his patient in the Magnesphere.  After the first hour she not only had improved mobility in her knees, but found that her skin wound had also healed surprisingly quickly.
Results not typical. This testimonial is based on the experience of one person and you may not have similar results. The average person will experience an enhanced feeling of relaxation
0 comments on "
Dr. Lanoue Helped His Patient's Knee Problems – and more!
"